(Scanning the internet)- "Immortals" Premiere: A Star-Studded Red Carpet
Posted Tuesday November 8, 2011 12:23 AM GMT
"Gearing up for their film's theatrical debut, the stars of "Immortals" were in attendance at the Los Angeles premiere held at the Nokia Theatre L.A. Live on Monday night (November 7).

Henry Cavill, Freida Pinto, Isabel Lucas, Kellan Lutz, Michelle Rourke, Luke Evans, Joseph Morgan and Daniel Sharman were all on-hand to pose for pictures on the red carpet and talk to press ahead of the movie's first screening.
Also in attendance for the "Immortals" screening were ladies such as Audrina Patridge, Kristin Cavallari, Maria Menounos and Estella Warren, as well as 50 Cent and Kellan's "Twilight" co-star Boo Boo Stewart and his sister Fivel."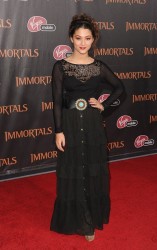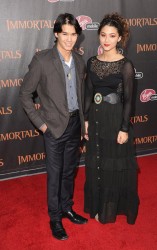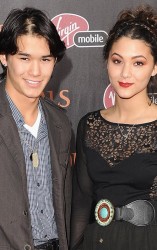 Source