Scanning the Internet- September 30, 2011 - Alex Meraz - Glamoholic Magazine Shoot
By: Glamoholic.com | September 30, 2011
Alex Meraz
Twilight actor Alex Meraz will cover October 2011 issue of Glamoholic magazine. Alex's Glamoholic photo shoot took place on September 28 in LA with celeb photographer Vijat Mohindra. "It was fun!" Alex told Glamoholic.com about the shoot, in which he appeared in many different outfits from suits to stylish fashion, in addition to some shirtless shots! Glamoholic.com brings you an exclusive behind-the-scenes video from the photo shoot, where everyone seemed to be having fun!
In an exclusive interview, Alex Meraz talked to Glamoholic about the next Twilight Saga movie "Breaking Dawn - Part 1" revealing some details about his character "Paul", and about his upcoming projects after Twilight. "I am glad to move on!" Alex shared.
Don't forget to join Glamoholic's page on Facebook: Facebook.com/Glamoholic for more details about the shoot and exclusive behind-the-scenes photos!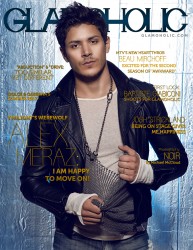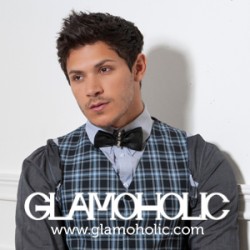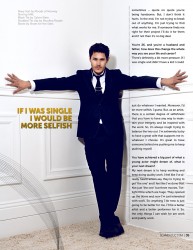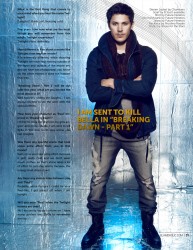 Source
Mag Online